PRODUCTS & SERVICES
Steel & Metals Wholesale
Since 1957, Shibamoto & Co. has been actively exporting high-quality Japanese steel products throughout the world. More recently, we have focused our attention on exporting Special Steel and Non-Ferrous products to various countries; especially in Southeast Asia. These are in turn used in the automotive, machinery, electric appliance and computer industries.

Mild Steel:
* Hot/Cold Rolled Sheet / Coil
* Surface Treated Sheet / Coil
* Tubes / Pipes
* Various shapes such as H-Beam, Inverted Angles, Bulb Plates & Unequal
Angles
* Flat Bar
* Rail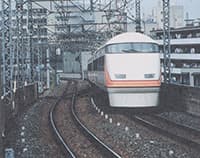 Special Steel:
* Special Steels such as Tool Steel (Cold / Hot Work Die Steel), Plastic Molding Steel, High Speed Tool Steel, Powder Metallurgy, Stainless Steel
* Machine Structural Carbon Steel (Cold / Hot Rolled, Forged/
Cold Drawn/Ground)
* Alloy Steel (Chrome Molybdenum Steel, Nickel Chrome Molybdenum Steel)
* Forged and Cast Products
* Corrosion/Wear Resistant High Tensile Steel Plate
Non-Ferrous:
* Beryllium Copper for Plastic Industry and Chill-Vent for Die-Casting
* Bronze / Phosphor Bronze, Copper
* Titanium Products
* Nickel Alloy
* Tungsten Carbide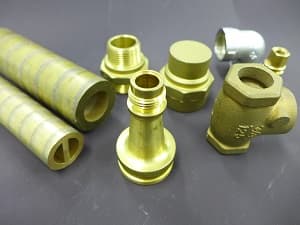 Fabricated products:
* Zinc kettle for galvanizing plant
CONTACT INFORMATION


NOTE: Please entitle your e-mail, "Inquiry to Shibamoto".
Lifting Products
SHIBAMOTO & SLINGMAX:
Shibamoto & Co is Japan's exclusive producer and dealer for Slingmax Rigging Solutions, including Twin-Path Slings, the most advanced rigging product on the market. Since the year 2000, we have held the distinction of being among the Top Dealer among all international producers / dealers, due to our ever increasing market share.
Constructed of high performance synthetic yarns, these lifting slings weigh a fraction of the weight of traditional wire rope slings and have a wide range of possible rigging applications. Our customers come from a wide range of industries, including aviation, automobile manufacturing, heavy industry, and nearly every power plant in Japan, to name just a few. Slingmax Rigging Solutions: Always Raising The Bar.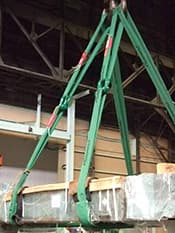 CONTACT INFORMATION


NOTE: Please entitle your e-mail, "Inquiry to Shibamoto"
Link to Slingmax Inc.:www.slingmax.com
Wholesale Foods
FOOD PRODUCTS: 
With some of the world's most stringent food safety laws, Japan poses a particular set of challenges to anyone wishing to import food products into the country. Japanese consumers have likewise come to expect absolute confidence in the safety, quality, and freshness of the food they eat. Shibamoto & Co., Ltd has imported marine and meat products for over 30 years and we understand the attention to detail needed to successfully import and sell in the Japanese market. We import shrimp, a staple in the Japanese cuisine, from SE Asian countries. We also deal in other more traditional meats like chicken, horsemeat, and more, always paying attention to the details of quality.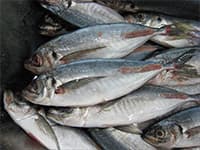 CONTACT INFORMATION


NOTE: Please entitle your e-mail, "Inquiry to Shibamoto"